review
3 Must Have Nintendo Switch Travel Accessories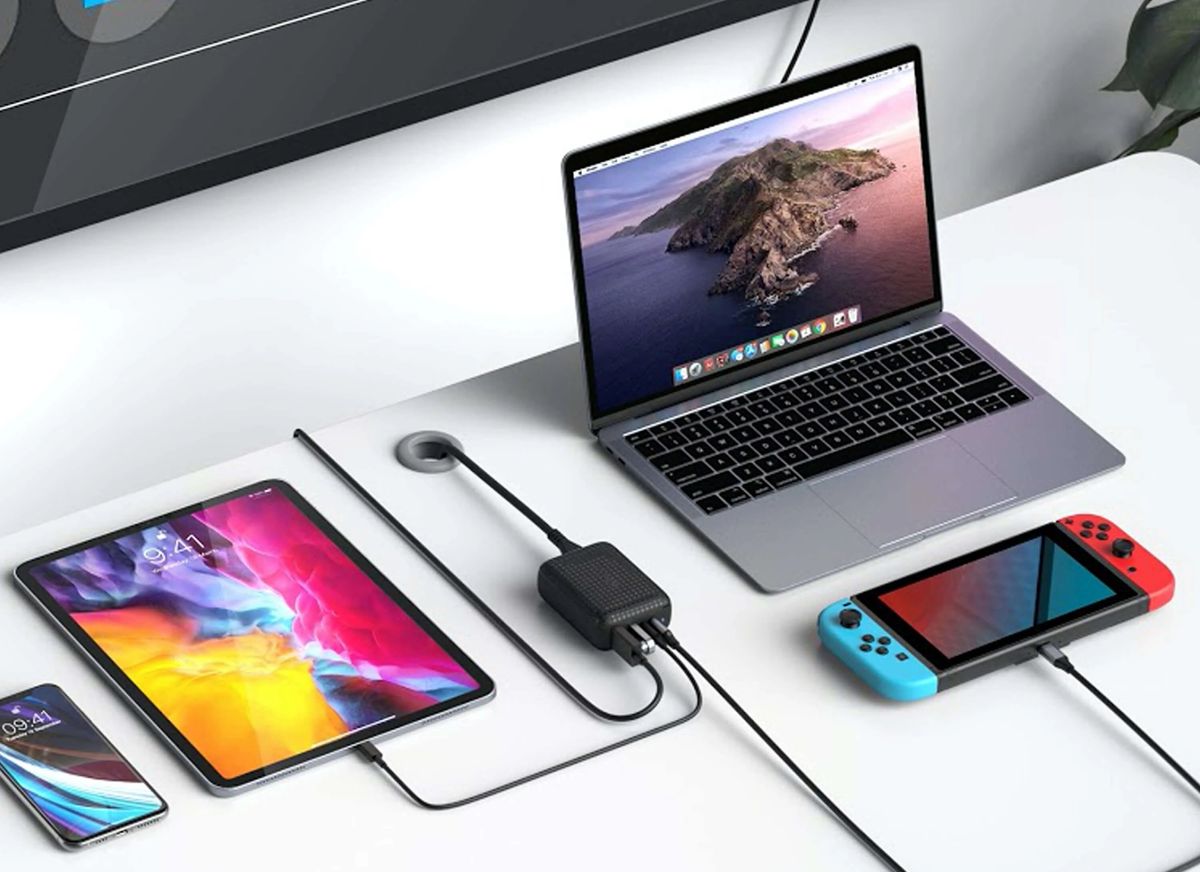 At first I wasn't convinced about the Nintendo Switch being a dual format device. It looks awkward and bulky when docked, and it bugged me that I was paying for a screen that I never used.
And then I started travelling, and it clicked.
I've compiled a list of what I think are 3 must have travel accessories to not just keep you powered up for long flights but that also enable you to travel light without bulky dock or thick cables. None of these are specifically built for travelling so even if you're keeping it local you might get a lot of use out of these, have a look.
All of these accessories are from Hypershop and the links below are direct to their site. There are no grody affiliate links or tracking on my site.
Let's go! ✋
60W USB-C Power Hub for Nintendo Switch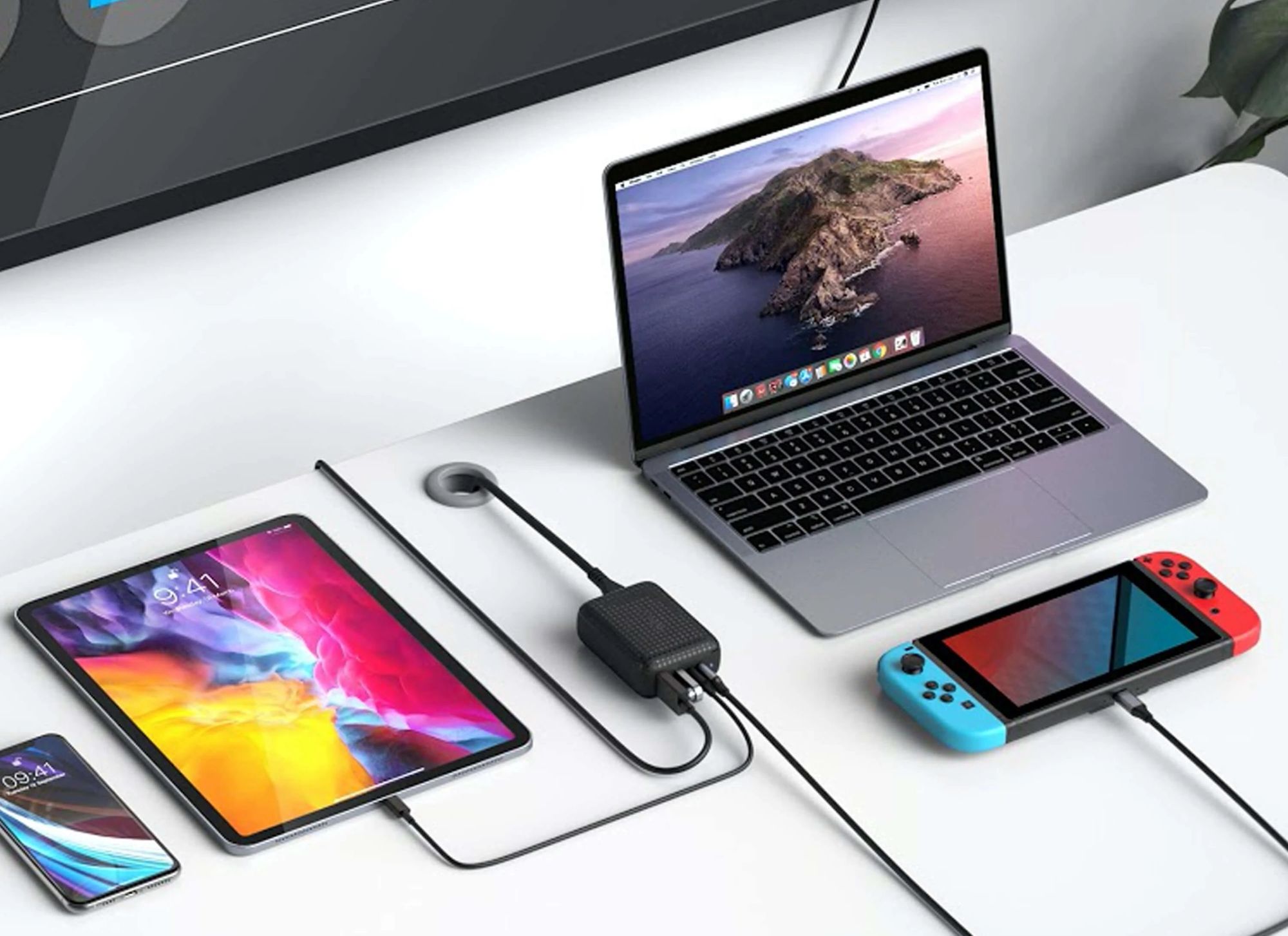 Clearly I'm not a big fan of Nintendo's dock, it's a big empty box that takes up a lot of space. Imagine if instead they had built something that was sleek, portable, and perhaps even multi-purpose? Fortunately, someone did.
Connect your Switch to this hub and an HDMI from the hub to your TV and you're ready to go! Bye bye ugly dock!
This compact little device packs in a lot of functionality. Ther are two USB-C ports, one at 45W for host charging and data, another USB-C port at 18W for fast charging only, a speedy USB-A port for charging and data, and a 4K60Hz HDR HDMI port! All in a 83 x 57.15 x 32mm / 3.27" x 2.25" x 1.26" package, weighing 150g, 1/3 of a pound!
Nice! ✋
If you've just landed after your long flight and need to charge your gear while also picking up where you left off in your game you can do it all with this dinky little hub that fits in the palm of your hand. It's a tech gamer Swiss Army Knife!
Handily, it will charge all of your devices, Switch included, at the same time. So not only do you get to do away with that bulky dock you can also make your friends happy by allowing them to charge up their iPad, phone, or power bank at the same time.
18W 15,000mAh Battery Pack
Have you ever walked around for hours in a new city only to pick up your phone and find out you're in the dreaded red zone? Well, I have, and in this modern age it's a bit unnerving to see yourself go into a panic at the thought of how you're going to navigate yourself back to the hotel.
Don't. Leave. Home. Without. A. Power. Bank.
Resist the temptation to get some junky, low-powered box from the nearest shop that's going to break down soon and leave you feeling guilty for the planet. Plan ahead and get a power bank that is masterfully constructed, has integrated cabling and a hefty amount of juice so that it will last for a long time.
Hypershop's offering has integrated USB-C and Lightning cables. How cool is that? Cables built right in! It weighs 3884g, just under a pound, and measures 165.1 x 79.5 x 19mm / 6.5" x 3.13" x 0.75".
Awesome, right? ✋
Did you forget to plug it in last night before you went to bed? Don't worry, my friend! This battery pack can go from empty to 50% in 30 minutes!
There's a built in 4-stage LED battery level indicator so if you're bored, or lost, you can watch while your phone comes back to life. And of course  you can charge the power bank itself while you're charging your devices at the same time. Your friends are going to love you!
Internally the bank is designed with over-current, over-voltage, overheating, and short-circuit protection. Did I mention it's airline safe? I didn't even know that was something to look out for! I'd hate to have my battery confiscated pre-flight. 😨
Hyperthin HDMI Cable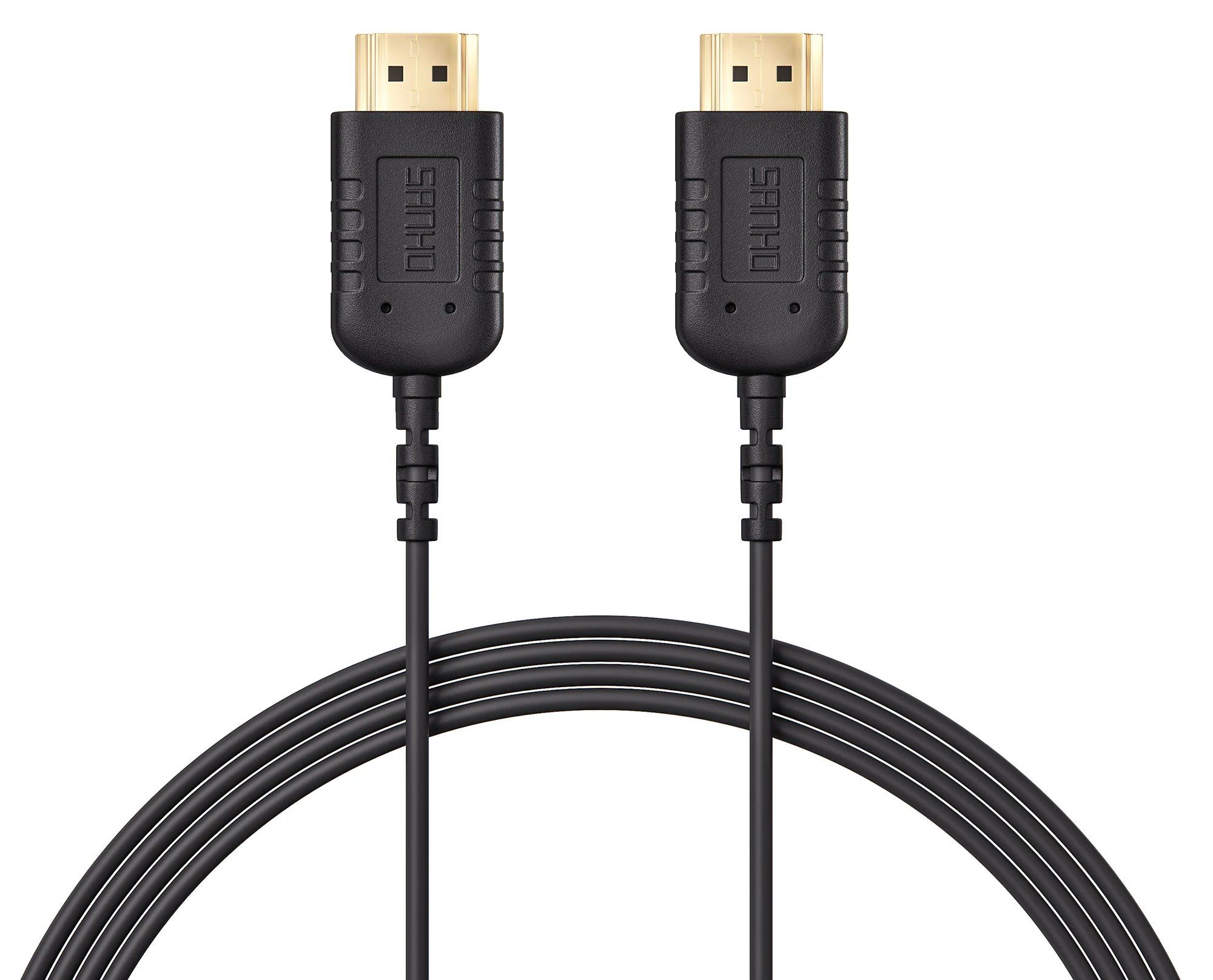 Hypershop says that this is the "world's thinnest and most flexible cable." I'm not sure how that was determined, but I'm also not going to argue with them because I have yet to see a thinner cable.
I made the mistake of buying a rather bulky HDMI cable. It's relatively thick and takes up an annoying amount of space. It was cheap, I was in a rush, we all make mistakes, don't judge.
Compare that to Hypershop's Hyperthin variant below.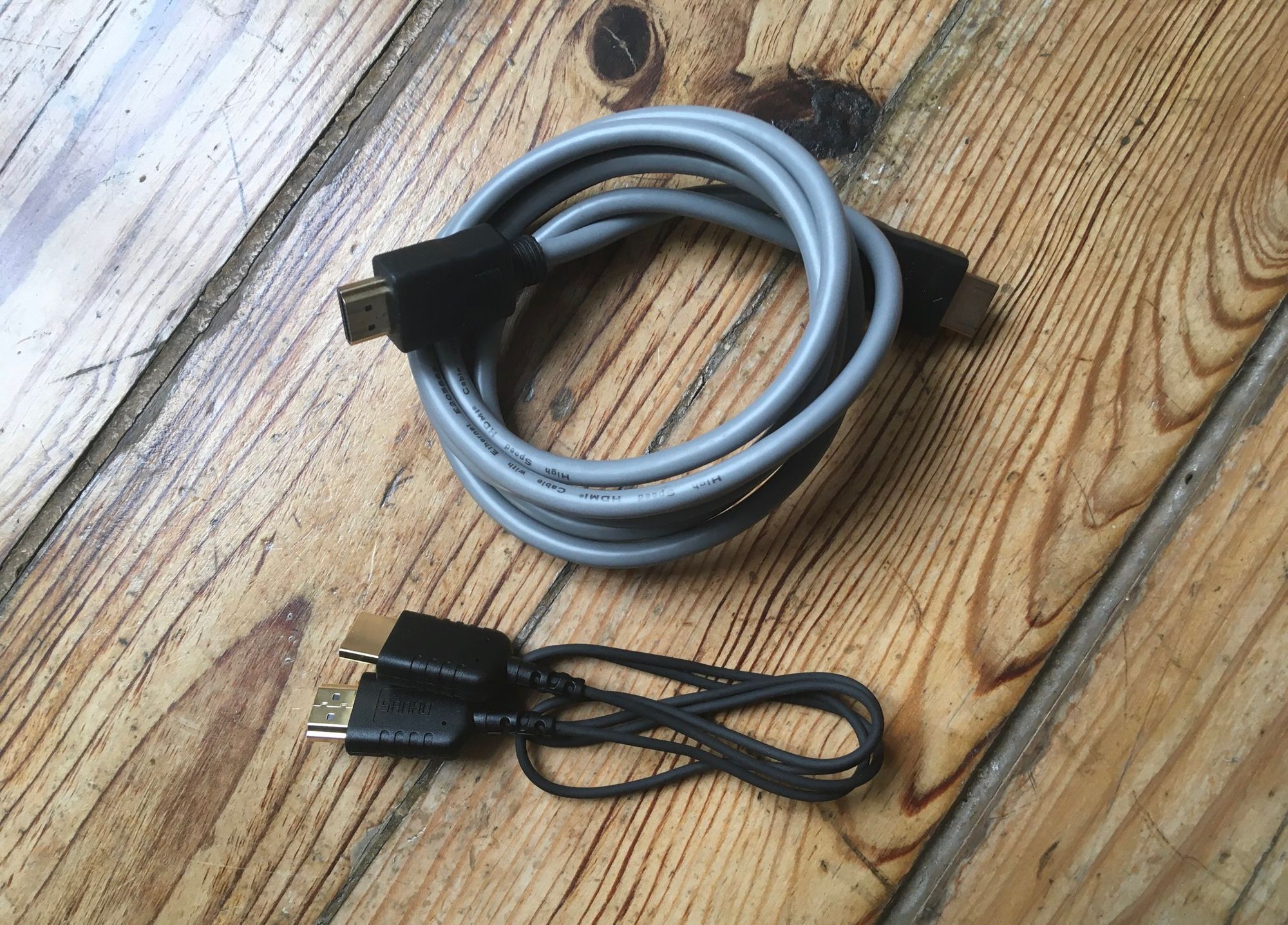 Alright, alright, the lengths are different, you're right. But even so, you can't deny the difference in thickness. How much length do you really need in an HDMI cable? Not a lot.
This cable has you covered if you're wanting to get that 4K Ultra HD / HDR resolution. No compromises here.
Don't make the same mistake I did, get a Hyperthin.
Overall
Hypershop's power bank, Power Hub, and HDMI cables are awesome because they're multi-purpose, great quality, safe to use, and really well thought-out.
I highly recommend picking up any or all 3 so that you can spend less time faffing around waiting and more time enjoying.
Stay safe and happy travels whether you're going far or keeping it local! ✋