korg
Korple Korg Volca Stand Review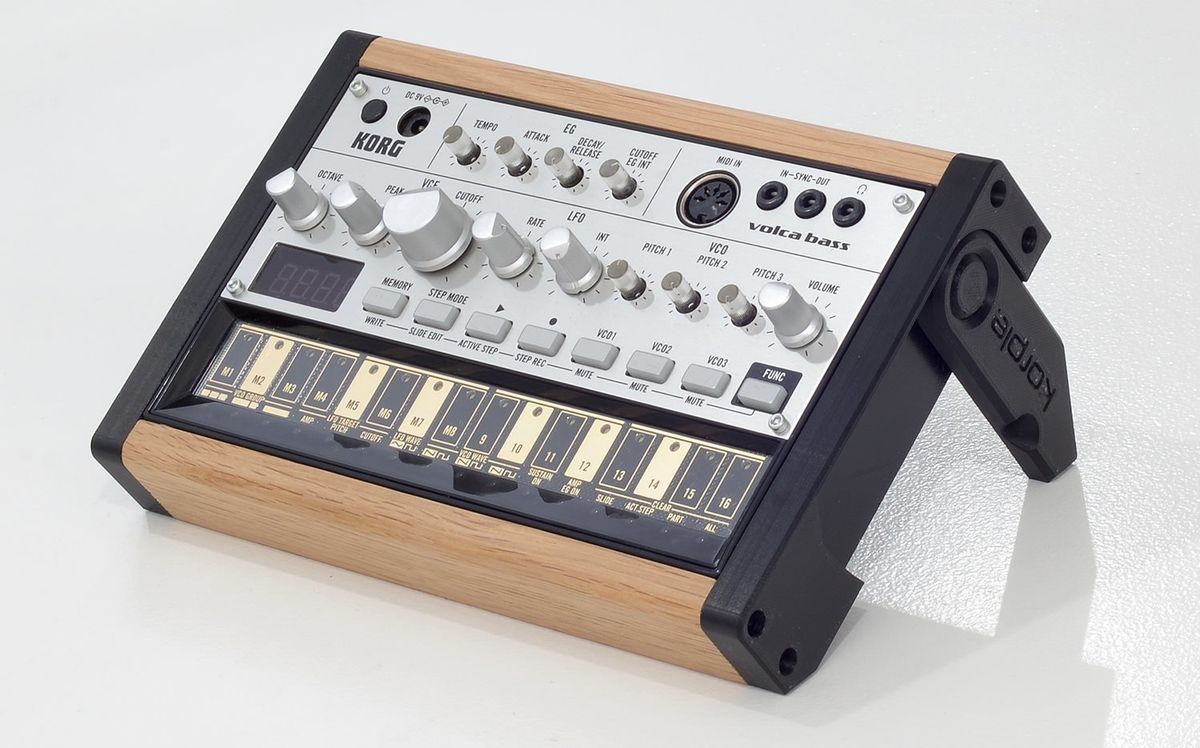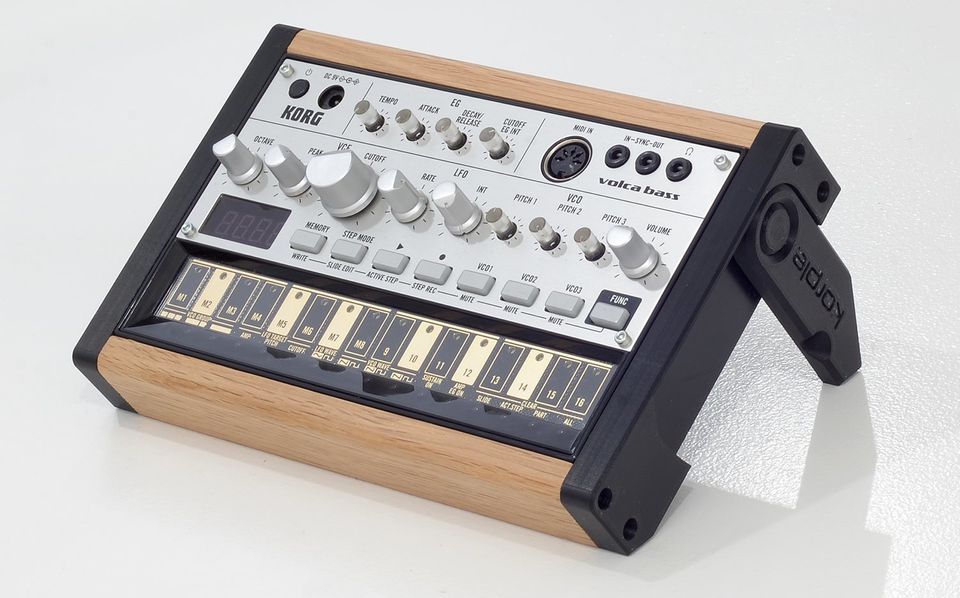 Korple is a fairly new maker of stands geared towards the popular Korg's Volca line of synths and drum machines.

It's an incredibly light unit so won't weigh your gig bag down  noticeably. The fit is wonderfully snug; allowing you to add or remove  your unit with ease. Interestingly, the sides are 3D printed and have a  sort of grainy texture, complemented by little rubber pads on the base,  keeping the entire package at bay. The horizontal panels are fashioned  from oak and waxed to give a pleasant texture. No doubt you've been  drawn to the look due to the warm aesthetic the stands imbue.

None of the edges on the top of the unit extend beyond the machine, so  the Korple provides just the right amount of protection where it's  needed and stays out of way where it's not, allowing your hands and  cables to move freely.

You'll be pleased to know that consideration was given to the height of  the stand, resulting in a surpring albeit marginal improvement in sound  clarity over the tinny speakers. Likely, this is due to decreased  muffling on account of the added distance between the Volca and your  surface.

There are various Volca stands out there, but what sets this one apart  is the ability to raise or lower the kickstand. That is a subtle  difference and one you might think you wouldn't utilize often. However,  this functionality is immediately and immensely helpful, enabling you to  go from one style of performance to another. Over time, your sore neck  and back will thank you.

Korple also offers a dual case, with the ability to add two Volca's in  one unit for 45 GBP (~$59 USD) or a single for 10 pounds less (~$46  USD). Rest assured that this stand will fit any and all of the Volca's.  Overall, this is a great stand that not only adequately protects but  also provides you with a much appreciated optional ergonomic  orientation. Kudos.