review
Lush-Sounding Made For Pro's Mackie MC-350 Closed-Back Headphone Review
Summary: solidly built and fantastic-sounding closed-back headphones with great frequency response and a stellar case to boot, but a touch tight, or perhaps that's just my ego?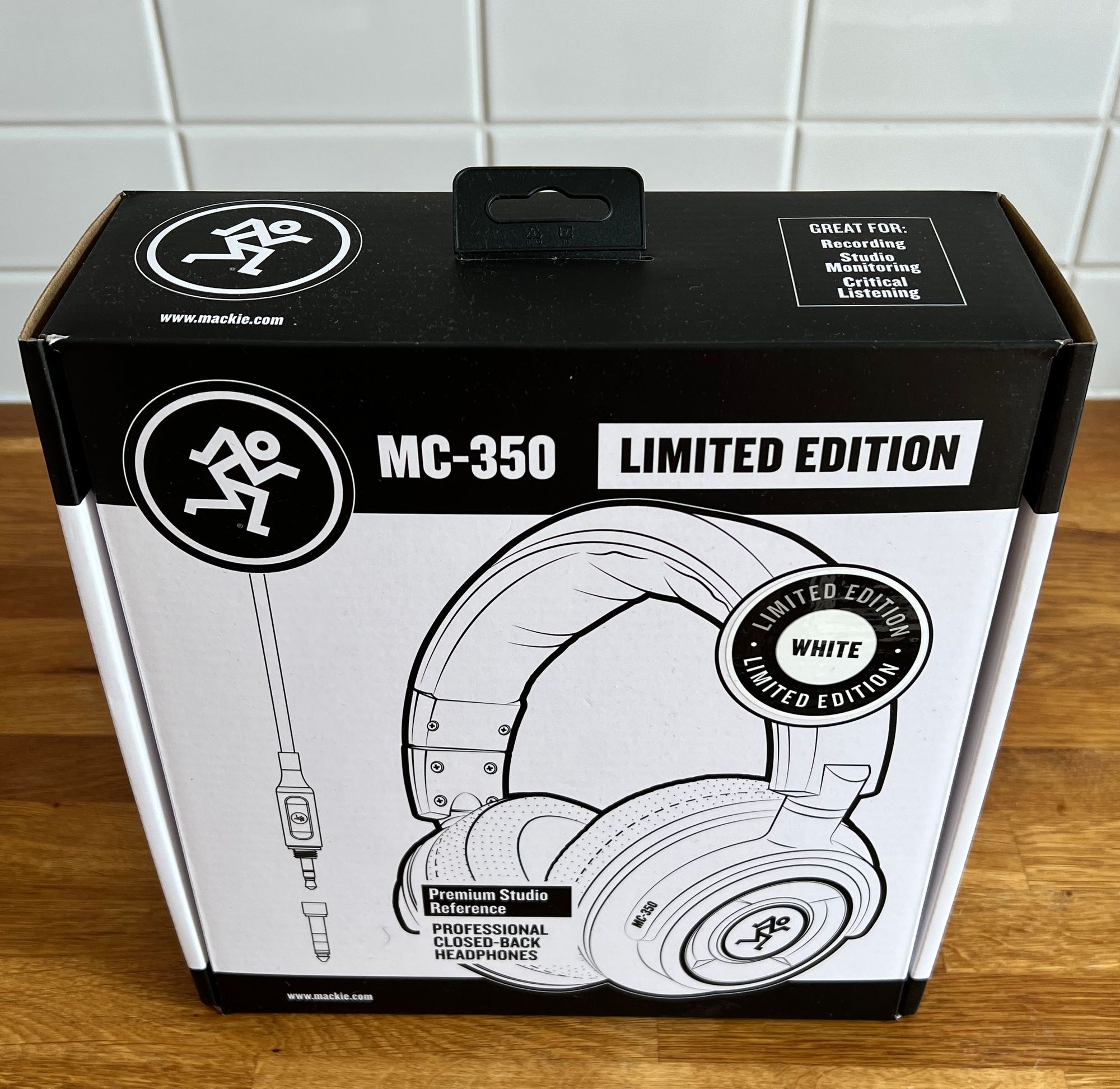 Since well before I went full nomad at the start of the year I've been on the lookout for a pair of reference quality headphones for my work in music and sound production. Admittedly, Mackie is not the name most dropped in this space, but as I found out, and hope you will too, that's a mistake.
This review is for the Mackie MC-350 Limited Edition in white, which are identical to the original black model.
A Particular Project
Recently, I was tasked with contributing some sounds for a well-established artist in a completely different hemisphere of sound from the one I traditionally work in.
In this case, there was a choir, a strong, bassy vocalist, piano, and other instrumental bits.
I wrestled with different ways of trying to incorporate my sound in to the mix and hear it back adequately; another pair of headphones, earbuds, and speakers. In the end, the Mackie MC-350 really helped me get close to all of the different layers in the way I needed to so that I could find my place.
The Look
It was important for me to make that last point about the practicality of these headphones well before talking about how they sound or what's included because I think many of you might overlook them based on how these look.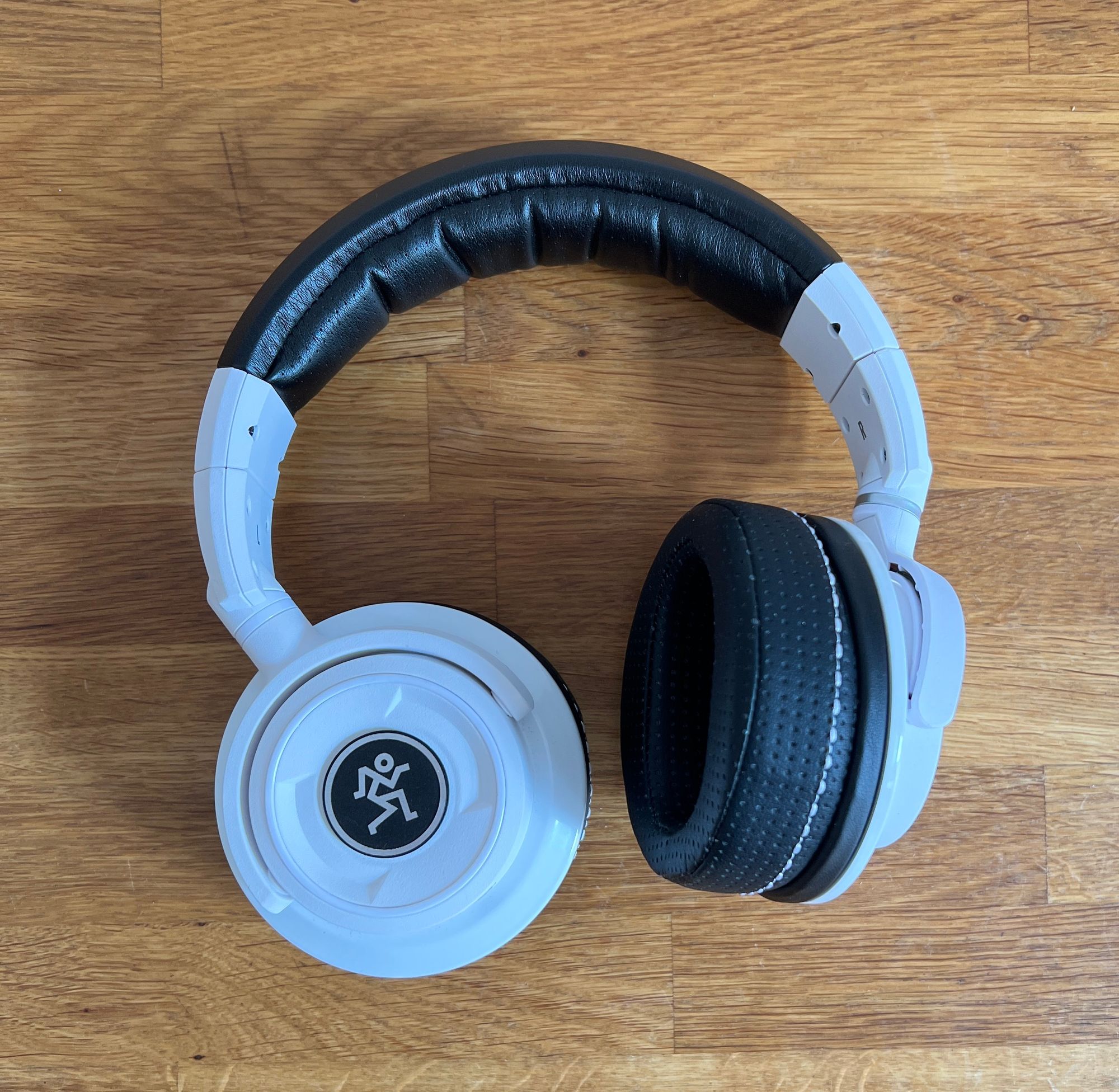 You'd be forgiven for thinking that these are geared more towards streamers or amateurs. The cups look on the small end and perhaps give the impression of being enthusiast rather than geared towards professionals but they are actually fully encompassing.
Simiarly, the white body might not look the most practical for long term use, but they are built with real leather that feels quite durable, so I have little concern.
They will stand out nicely compared to all the other black gear likely to be in your studio.
What's Included With The MC-350?
Inside the box is, well, another box; a great hard case to take care of your new investment. I'm a sucker for a good hard case; it's a thoughtful consideration that belies an extra level of care. If the company is willing to cut their bottom line a bit to give you a superior all around package then that shows that their heart is in it.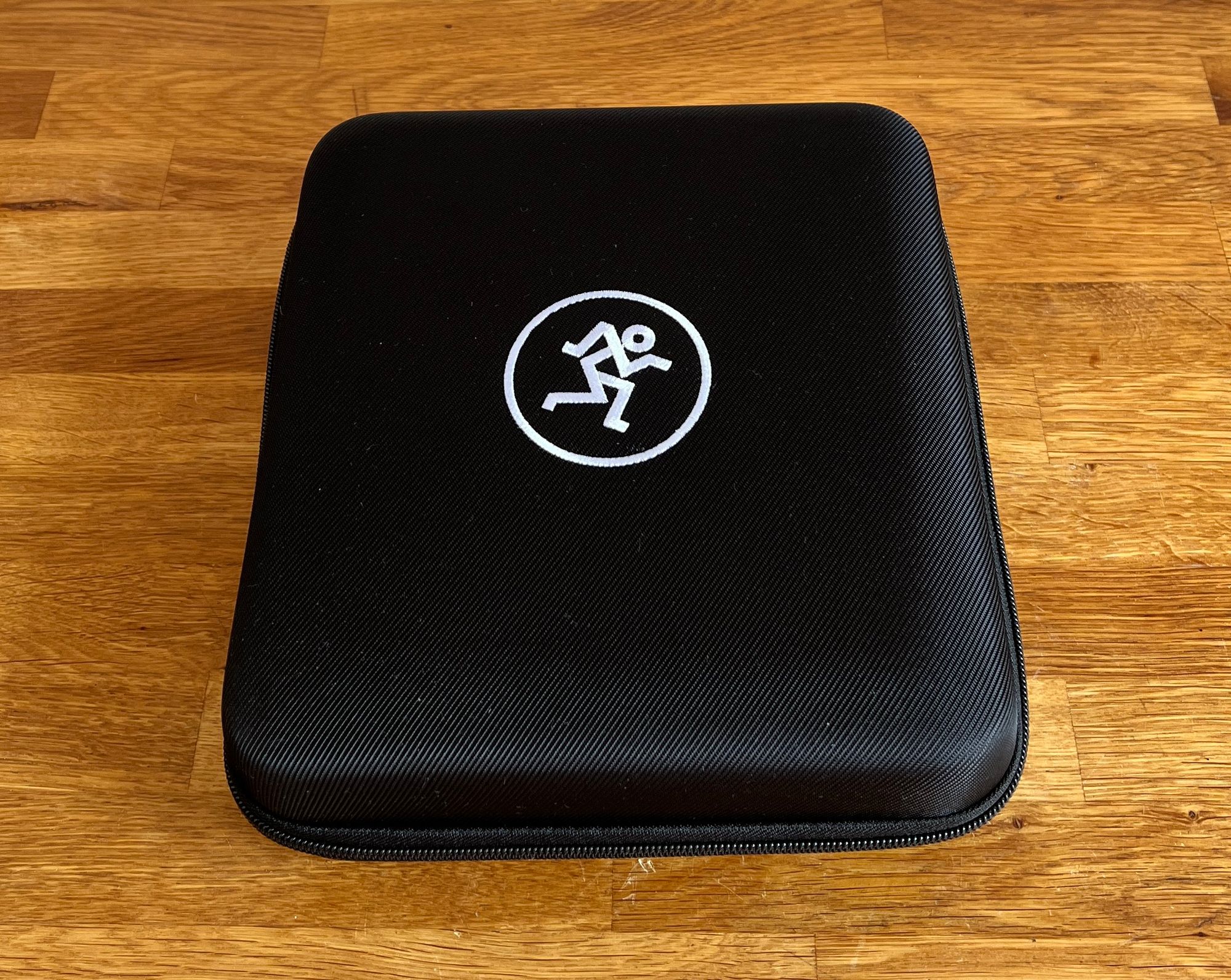 Conversely, when a company isn't willing to invest a little bit in a hard case, it's hugely telling, especially in light of how expensive some headphones are; it's absolutely diabolical that they aren't willing to give you a proper hard shell case.
Unzip the case to see the headphones, nestled thoughtfully around a foam pad and another little case with 3 cables that are fitted with bayonet connectors to ensure a perfect connection.
Also included:
9.8 ft. fabric-jacketed straight cable
4 ft. coiled cable
4 ft. straight cable with phone control and mic
gold-plated 1/4" adapter
This russian doll of cases is wonderfully constructed and practical. Say goodbye to losing your cables in that 500 pound box of mystery wires. More importantly, when traveling you can pack away your headphones like a pro rather than throwing them in a bag hurriedly as though you're back in your Uni days.
How Do the Mackie MC-350 Headphones Sound?
The Mackie MC-350 headphones sound fantastic, frankly. They're spacious, lush, enveloping, like a large cavern when it needs to be, and small and intimate when the music calls for it.
If you have the opportunity you should test them out for yourself with your favourite sounds. Everything I listen to sounds fabulously clear and separated, which is precisely what I was looking for.
Equally as important is that they are also ideally suited for getting work done. As outlined earlier the MC-350's were key to me finding the right spot for my sounds in a densely layered track I was contributing to.
Only One Complaint
These headphones are lovely, except for one thing; the fit is a touch too snug. I'm going to chalk this one up to my inflated ego because surely Mackie tested these out on a variety of head sizes, right?
They are incredibly close to being just the right size, but not quite there, resulting in a bit of gradual discomfort which becomes ever so slightly more uncomfortable.
Disappointing, but I continue to keep them in my toolbox as they sound vivid and are superior to some of the other listening apparati that I have.
Specifications
You can find this all on the official product page but the important specifications are listed here:
Frequency Response: 20Hz – 20kHz
Impedance: 32 Ohms
Transducer size: 50 mm
Sensitivity: 97 dB
Weight: 370 g / 13.05 oz
If you have any questions requiring more detaild information then I suggest looking at the official Mackie MC-350 documentation and manual.
Overall Thoughts On Mackie MC-350 Professionaly Closed-Back Headphones
The Mackie MC-350 headphones did what I needed them to, and then some. Including a variety of cables and hard cases should be a baseline for professional headphones, even though they are sadly not. Let that consideration give you some clues as to what you can expect.
The Mackie MC-350's sound as expected, balanced, and helped me get the job done with a client. Listening to music is a blissfuly pleasant journey you will find yourself getting lost in and enjoying with comfort.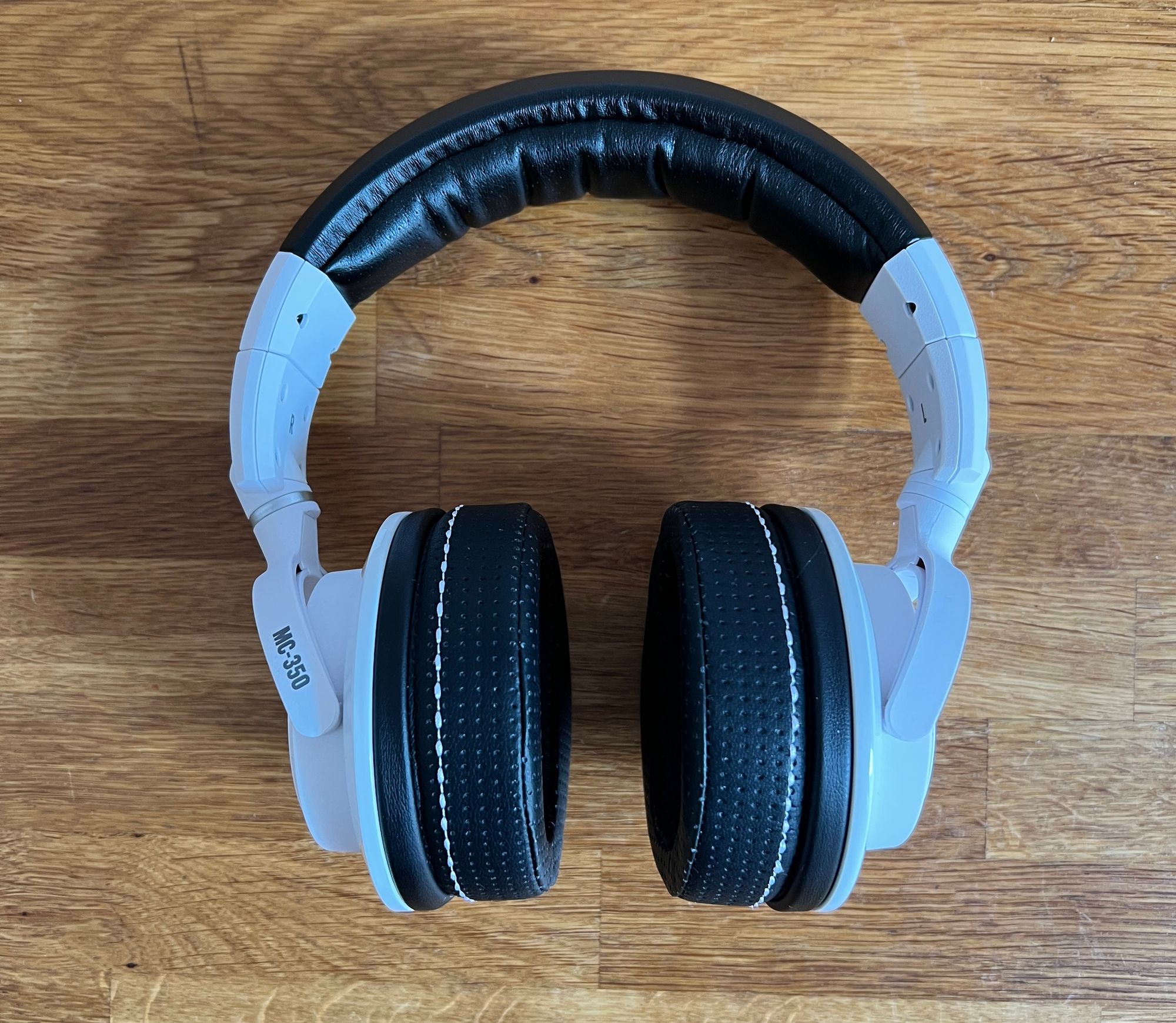 My head is perhaps a bit larger than most, so if you suspect you might be too then give them a test at the store first. They are worth the little bit of effort, and you should unequivocally consider them for studio work and listening at home.
Two thumbs up, Mackie.