review
1 Must Have Mic - Sennheiser MKE 400 Mobile Kit 🎤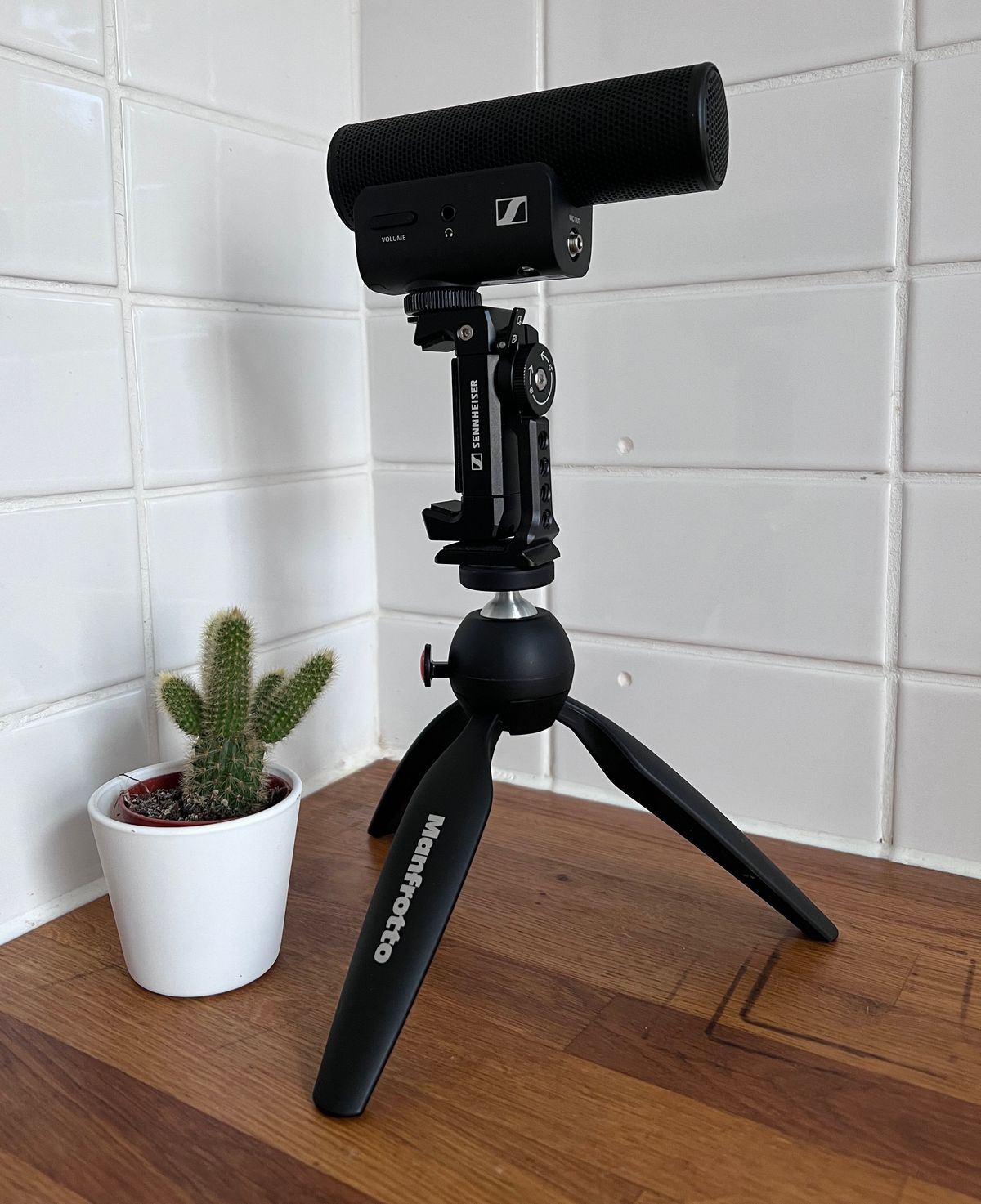 Summary: The Sennheiser MKE 400 mic is a delightfully lucid mic that's so capable of picking up sound you'll be using it as an instrument; the kit includes must-have accessories for smartphone and DSLR camera use.

Recently, I was tasked with an audio project for which I needed to do some field recordings. After extensive research in a market with more than a handful of deeply respected options I settled on the Sennheiser MKE 400 Mobile Kit.

The mic has surpassed my expectations at picking up on sounds better than my own ears. In fact, Sennheiser's scientists have been so succesful that I've been incorporating the MKE 400 into other compositions and sample packs that I am working on. I am starting to think of it as an instrument and as a mic.
Who is Sennheiser?
Everybody knows Sennheiser, whether for their mics or headphones. But I didn't know that the company is 75 years old and 3rd generation family run. I've visited apple orchards in Canada with similar lineages. That kind of longetivity is strikingly unique and communicates something special. There is a sense of purpose and commitment to quality over profit that you can't presume from other corporations when things are kept in the family rather than chasing growth at any cost.
Sustainabile Music Production Hardware
This might seem like a superfluous topic to start with, but I would argue that it's particularly critical in this age to use products which are made with a long lifespan in mind and support companies that have sustainability in mind.
Sennheiser's gear is free of hazardous substances and engineered to consume less energy. You can read about all of their sustainability efforts on their sustainability page.
The importance of this factor cannot be overstated.
Mobile Kit
What really differentiated the MKE 400 Kit from other mics was the included Manfrotto PIXI Mini Tripod and smartphone clamp. I had little doubt that the microphone itself would be suitable, but the quality of accessories gave me the impression that no corners would be cut.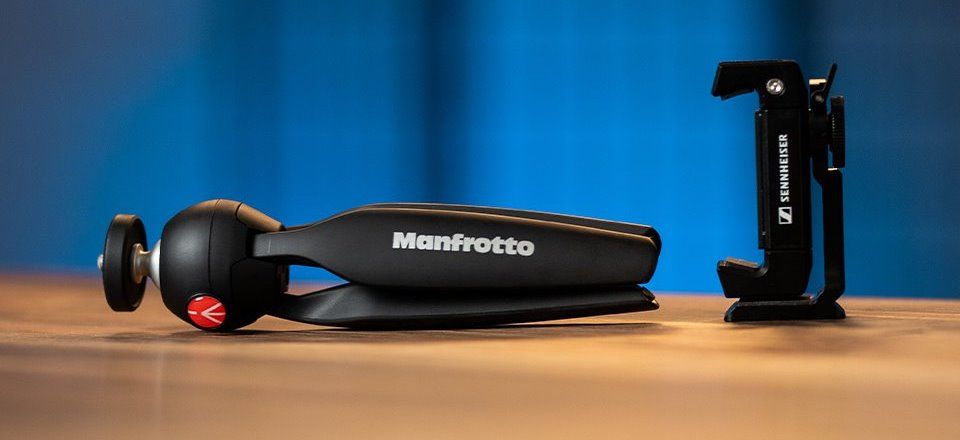 As expected the tripod is phenomenal. It feels incredibly durable, lightweight, and adjusts with ease. The solid aluminum smartphone clamp is equally as sturdy and capable, and even managed to fit an iPhone 13 Pro Max with a thick Otterbox Defender case. It's very easy to switch orientation from landscape to portrait or vice/versa.
The added bag is appreciated but honestly I would've hoped for something a little more firm. I travel with the mic often and am frequently worried about it bumping around. Inevitably, I will pack it securely myself but would've appreciated something a bit more thoughtful.
The windsock is perfect, fits easily and does a wonderful job of negating unwanted weather from your recordings. This is an essential piece of kit so keep it handy.
There are also cables for 3.5mm to TRS and TRRS that can be screwed in for a secure connection.
MKE 400 Onboard Features
The ability to use the MKE 400 with a smartphone and/or DSLR is significant. It'll cut down on the amount of gear you have to carry, save you money (one less mic to buy), give you flexibility to choose the right tool for the right job, and so on. To make the most of this modularity, some onboard features are critical.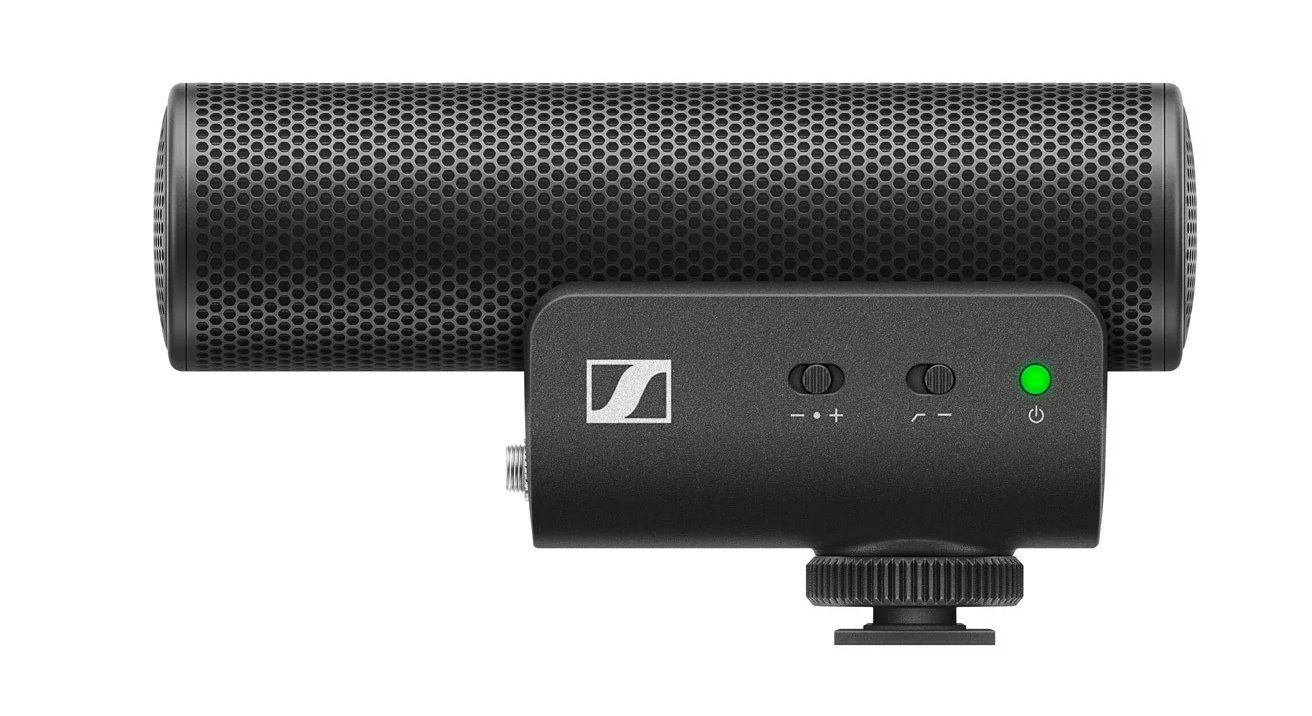 On the back you can power the mic via two AA batteries. It's tempting to lament this option over a rechargeable but it means that you will never be without power. If you run out of juice just pop in another set, whereas if it was a locked in battery you'd be stuck waiting for it to charge. Bonus points for the indicator that goes on when you have 3 hours left. Extra credit for the feature that turns the mic off when your camera is off.
Depending on your situation you may need to boost or reduce the gain, for which there are 3 settings allowing you to switch from -20 dB to 0 dB to +20 dB. There's also a low cut filter for further reducing that pesky low-end rumble.
Have a look at the handy Quick Guide if you have any questions.
How Does the MKE 400 Sound?
Numbers and durability are important but it's the sound we're all here for. My impressions are overwhelmingly positive.
The project I was working on required some vocal work and I was quite surprised to hear the full spectrum of sound caught by this mic. It's caused me to reflect on other bits I've used in the past.
In contrast to some of the more traditional, stationary microphones in my repertoire (Shure, Rode, etc) the Sennheiser is vastly more detailed and captures a considerably wider frequency range. Particularly present are the sibilants and other high end frequencies.
One could imagine a full array of rustling leaves and swaying trees suddenly come to life in recordings. Indeed, in my own work my eyes opened wide when I had this exact realization as I listened back to recordings.
I felt greatly inspired to go outside and record parks filled with people. On the opposite end it was highly rewarding to set up and record in absolutely still courtyards.
I invite you to try it yourself, you will be surprised to hear a presence and richness of sound that you weren't even aware of, like some kind of sonic X-ray.
It is through this journey that I began to view the MKE 400 not as a microphone but as an instrument in its own right; an absolutely individual and rich character to layer into one's work.
Overall
I am overjoyed with the Sennheiser MKE 400. The kit is precisely what I needed to setup quickly and with confidence. The omission of a more thoughtful hard case is easy to overlook in light of such a durable and functional tripod and smartphone clamp.
The full spectrum of sound picked up by the mic is lucid, brilliant, and truly joy inducing; I feel like I'm hearing the full rainbow of sound in life and it is nothing short of energizing.