logitech
1 Cheap Webcam Streamer Light - Logitech Litra Glow Review
tl;dr: the Logitech Litra Glow is an inexpensive yet feature-filled light to naturally accentuate your streams, videos, and even dreaded Zoom calls.
When you get to my age, where the wrinkles are starting to set in and you sometimes startle yourself in the mirror... no, you know what, I'm not going to make wrinkle jokes, I look great, and so do you! Aging is normal, let's embrace it.
But frankly, your lighting probably sucks. I know mine did.
It's tempting to discard lights as something that's only for influencers and people who take themselves too seriously. Just know that the more comfortable you feel the better you can present yourself. This helps you be more effective and achieve your objective. That's no small thing!
Lighting For Your Space
Perhaps the best thing you can do for your streams, videos, and even webcam calls is to figure out the optimal lighting for your space. Maybe you're in a tiny room or a dark basement, maybe there are a lot of lights in the room casting shadows that make things awkward.
Try to play with the position of your Litra Glow and other lights in the room that aren't fixed. Remember, you're not necessarily trying to brighten the subject (your face, a product, etc). It may be that you need to counterbalance already existing lights. Casting a light from various sides might help to neutralize pesky shadows which make your face look angry or like you're in a cave.
Play with the location and position. Try to find an optimal light temperature. Focus not on what makes you look "good" but rather what makes you look more natural and comfortable.
In The Box
I was pleased to find that the Litra comes with a long mount and 1.5m USB-C to USB-A cable.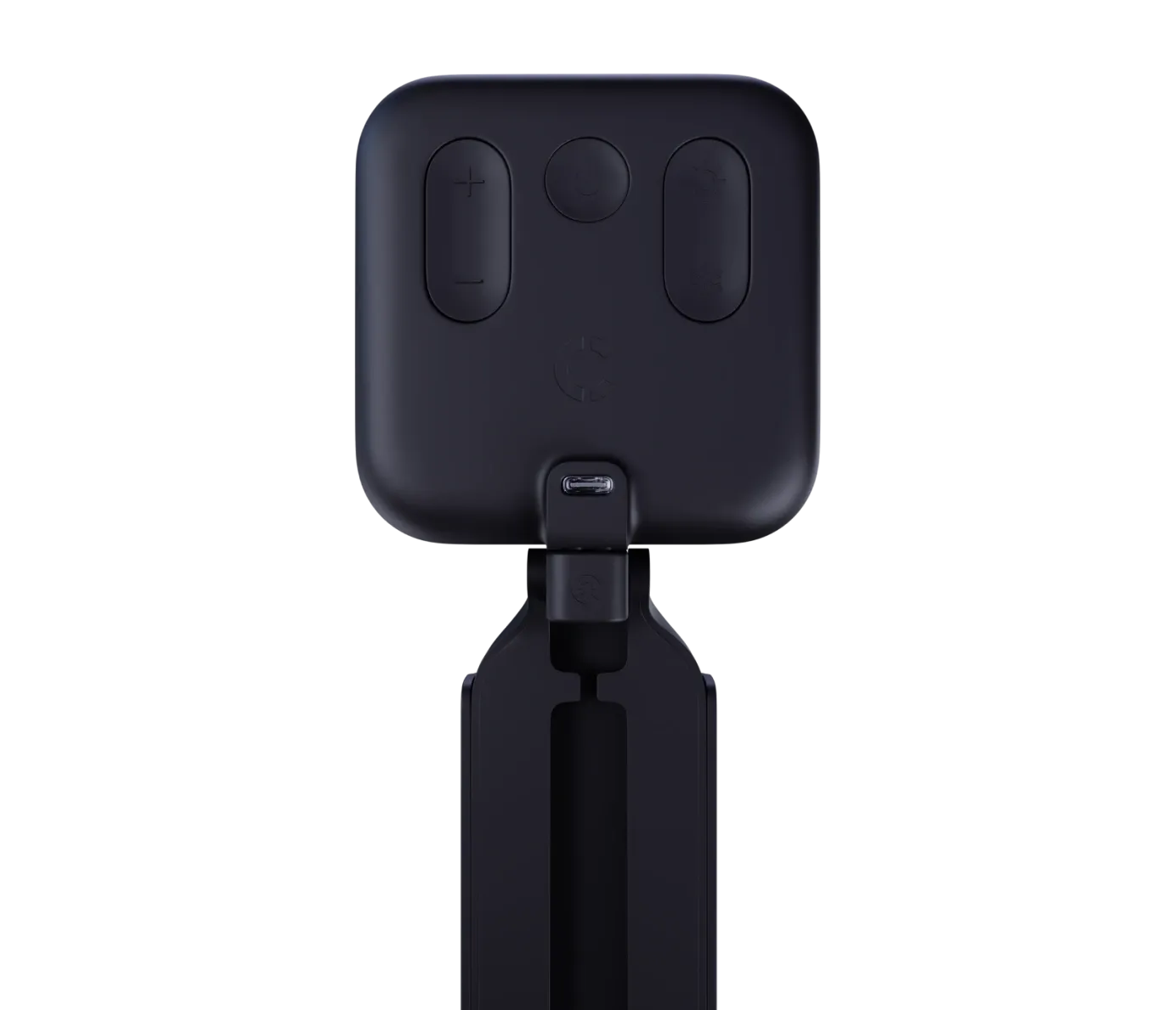 The construction is decent, it's pleasantly light and portable without feeling cheap. It can  be easily attached to your monitor, or you can twist the light itself around on the mount and place it in a variety of positions on your desk or even removed entirely and attached to a standard camera tripod.
Light Settings
Logitech says the Litra has something called 'TrueSoft technology' and an 'edgeless diffuser'. Let's go over what these are and why they will be useful for you.
What Is TrueSoft?
TrueSoft gives you a soft yet accurate LED light which not only deals with harsh shadows but does so in a way that won't give you eye fatigue. This is important for any length of video sessions, but especially longer ones when your eyes aren't used to the additional lighting for extended periods.
Advanced Diffusion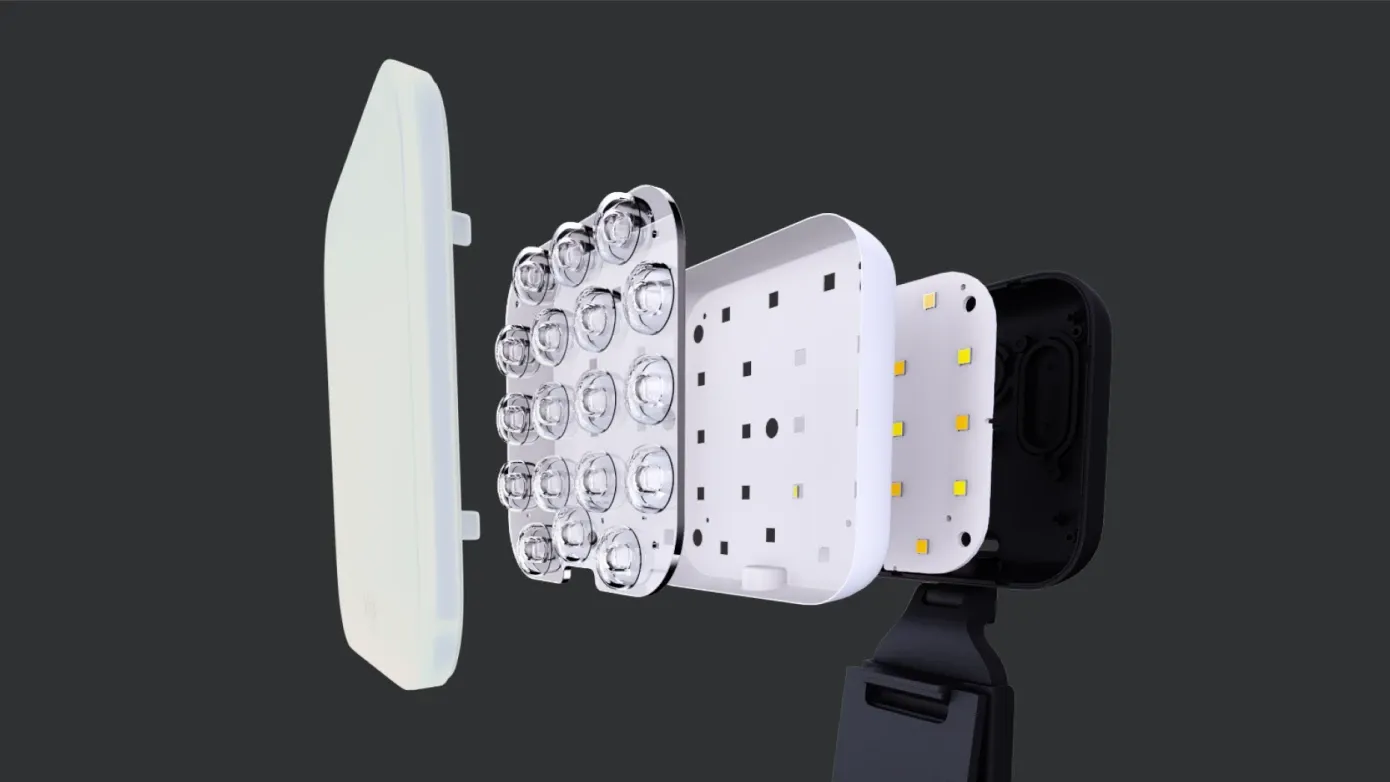 In short, advanced diffusion technology means that your subject will enhanced without looking unnatural by blending the surrounding light smoothly.
TrueSoft and Advanced Diffusion combine to give you optimal light that softens and at the same time accentuates skin tones of all types, naturally.
In Use
The Light
I was surprised at how balanced the light is. The variety of temperature and brightness settings were dramatic enough to give me a sizeable number of options to try out while also keeping the subject looking balanced and natural.
Hardware
The Litra rests on your monitor or space with minimal effort. This is important to know because it's not necessary to worry about monitor thickness. You won't damage or scratch anything as it just sits gently on top. This is useful for those of you that are portable, digital nomads, moving the unit around from your home office, work, coworking space, or even a cafe.
In my case, I was using it to light some product photos for reviews and appreciated that I could easily rotate the light to position the mount in different ways.
The ability to remove the mount completely was also handy for use with a standard camera tripod. Another use case for this is if you had multiple Litra Glow's to deal with backlight and side light. This kind of lighting technique where you use multiple lights around the subject is a great way to go from basic to pro very quickly. At this price point, the effect becomes achievable very easily.
Desktop App
Unfortunately, I'm using an older version of Windows for which Logitech's free G Hub app isn't compatible. But what I do know is that this allows you to control all of the settings via software (temperature, brightness, toggling it on and off).
This might not sound like a big deal but the last thing you want to do after spending time finding just the right position and location for your light(s), your setup, and yourself, is to have to reach over to make an adjustment and potentially muck it all up.
Plus, having this accessible via your computer allows you to make quick adjustments on the sly if you need to during a call or stream.
Safe To Use
In the same way that you might not want to put on the cheapest sun screen you also should be aware that not all lights are created equal. The Litra Glow has been certified to be safe to use with "no photobiological hazard at 12 hours of exposure."
Frankly, I didn't know this was a thing, and it's a little worrisome to think that there are lights out there which might be unsafe.
If you're doing long meetings or marathon videos and streams, this is something you should bear in mind.
As the saying goes, you get what you pay for.
Technical Specifications
Here are the tech specs laying out the important features.
Color Temperature Range: 2700K - 6500K (Kelvin)
Output: 250 Lumen max output optimized for desktop streaming
Color Rendering Index: 93 CRI
Lens: Precision Sculpted Optics Lens
Monitor Mount
101.6 mm vertical telescoping
50.8 mm horizontal extension
360 degree swivel top
Cable management
¼-20 threads for mounting Litra Glow on standard tripods
Thoughts On The Logitech Litra Glow
I own and have reviewed a number of Logitech products but also a variety of accessories from other companies. What I admire most about their products is that they are genuinely built to be effective, modern, and with sustainability in mind. The Litra Glow stays true to this pattern and will make a great light for your needs.
Not only can the addition of a Litra Glow make your presentation look more appealing, it will in turn make you feel better and put together. The less you're concerned about how you look, the more you can focus on the task at hand. That's a win.
At this price point, you can take your lighting situation to a pro level by employing various techniques that traditionally have cost considerably more. Play around with lights in various positions and if you have another Litra Glow (or even another lamp that you can move around), change their position and be wowed at how the interplay of lights can have a dramatic impact on your subject. As inexpensive as they are, you have the freedom to step up your game.
The Logitech Litra Glow is an inexpensive yet feature-filled to naturally accentuate your streams, videos, and even dreaded Zoom calls. This is the one to get!