erica-synths
Erica Synths Travel Case Review
A review of the eurorack modular synth Travel Case by Erica Synths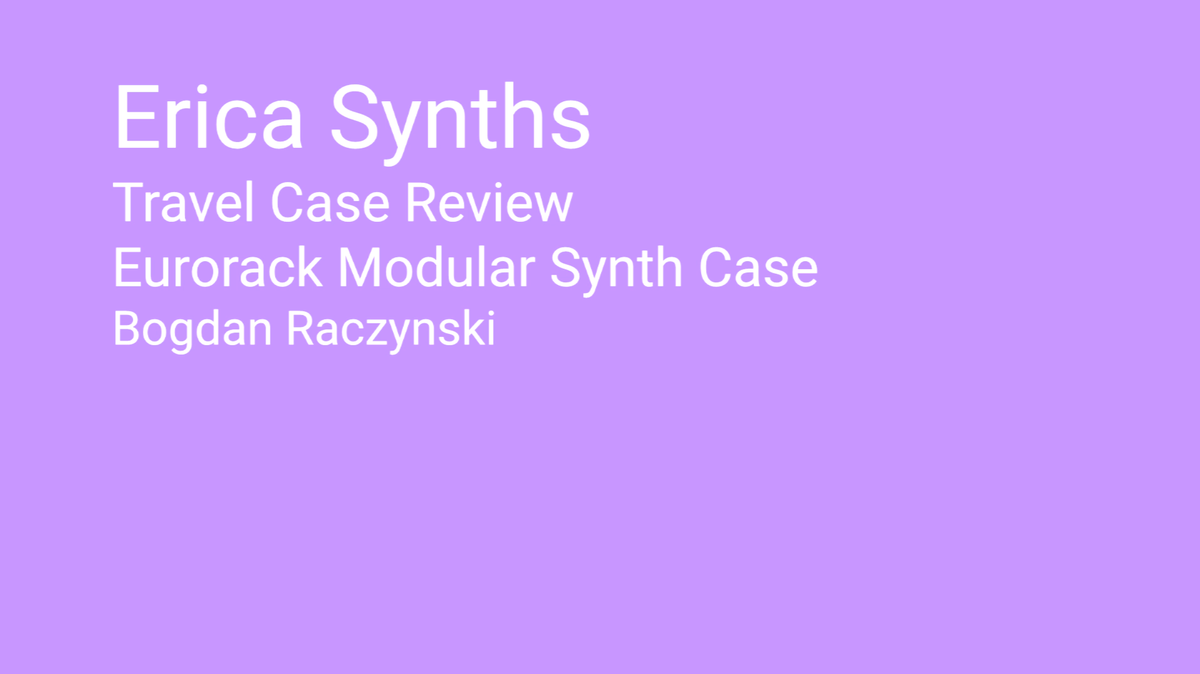 Hey folx,
this is Bogdan. But you can call me Bogdan Raczynski.
And this is the eurorack, modular synth, Travel Case by Erica Synths.
STATS
It's a Eurorack Modular Synth case.
Two rows of 104 HP.
Under 5kg, 10 lbs.
An unprecedented 60 module connectors.
3.34A Meanwell PSU.
This case meets the luggage requirements of any airline so you can take it with you on a flight.
It's 25% lighter than other plywood cases but doesn't compromise on durability.
CONSTRUCTION
The construction on this case is immaculate.
There are no rough edges to cut yourself on.
The latches are also tough and built to withstand frequent use.
Thoughtfully, there are screw holes for installing a spring reverb tank.
There are no unnecessary frills or logos.
INSIDE
Power is incredibly clean and silent.
Installing modules is painless.
All of your deepest modules can be accommodated.
There's enough space to close the case fully patched.
OVERALL
The Erica Synths Travel Case is the perfect travel companion.
It hits the sweet spot between durability, protection, power, module capacity, and awesome.