polyend
BANANS - What Is It?
Bogdan Raczynski and Polyend Tracker collaboration.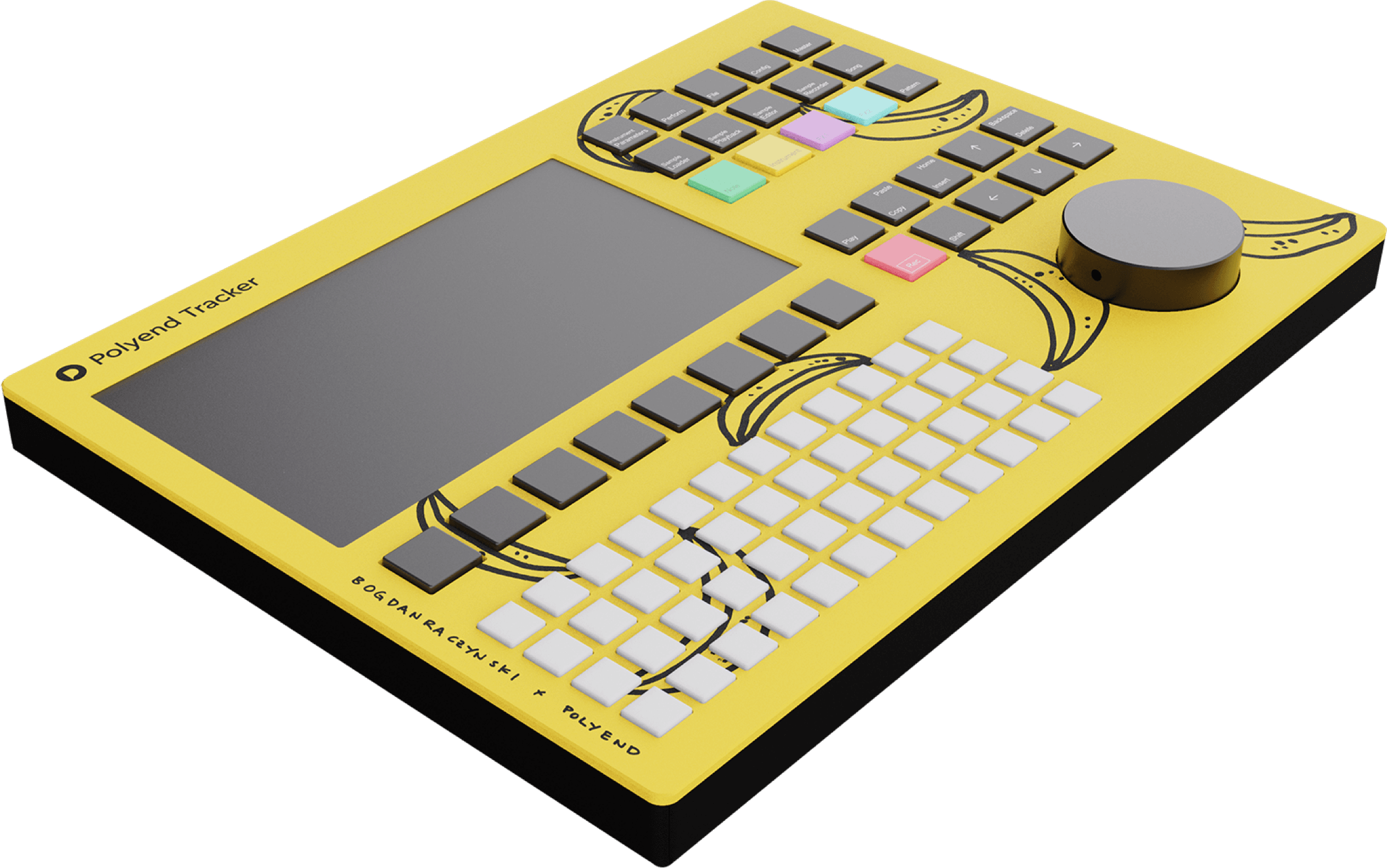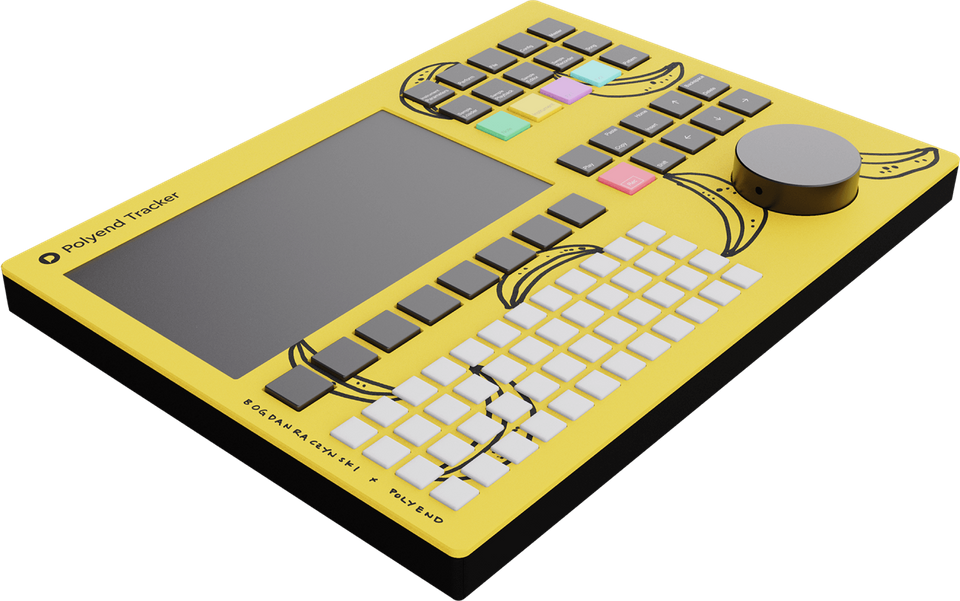 The music
Track list:
bop
skin
nowhere stair
spring
Trackers?
Trackers have been a significant part of my musical upbringing. There is something about the platform that clicks with the type of person I am and/or the way I create.
It was thus astounding to me to find out that Polyend was working on a hardware tracker when we first started speaking years ago. The idea of collaborating was a natural fit, like a long-simmering pot of joy, finally reaching its boiling point.
What is BANANS
I have been exploring the use of bananas creatively for a number of years now. There are a few reasons behind why I chose this particular fruit as a medium. The spelling of this particular incartation is intentional.
What's important to note in this context is that bananas evoke a sense of joy. Let the bright colour and sweet flavour push against the difficulty of your day.
Musically, the tracks are sweet, bouncy, and melodic. If the creative world of making music doesn't interest you, may the songs brighten your day and lighten your step.
Pick Up Where I Left Off
In the spirit of the original tracker ethos, all of the songs I created for Polyend's Tracker can be loaded in their entirety. Literally pick up where I left off, change the steps, sounds, patterns, songs to your liking.
I would say this is rare access, but the truth is that the 'open sourcing' of tracker music is actually a return to roots. Welcome back.
The Tracker Is An Instrument
Included also with the BANANS version of the Tracker is an inspirational booklet. It is an attempt to synthesize my joy for this instrument but also my sincere belief that it can be a vital avenue for your own creative expression.
When the time is right, a free digital version will be made available shortly.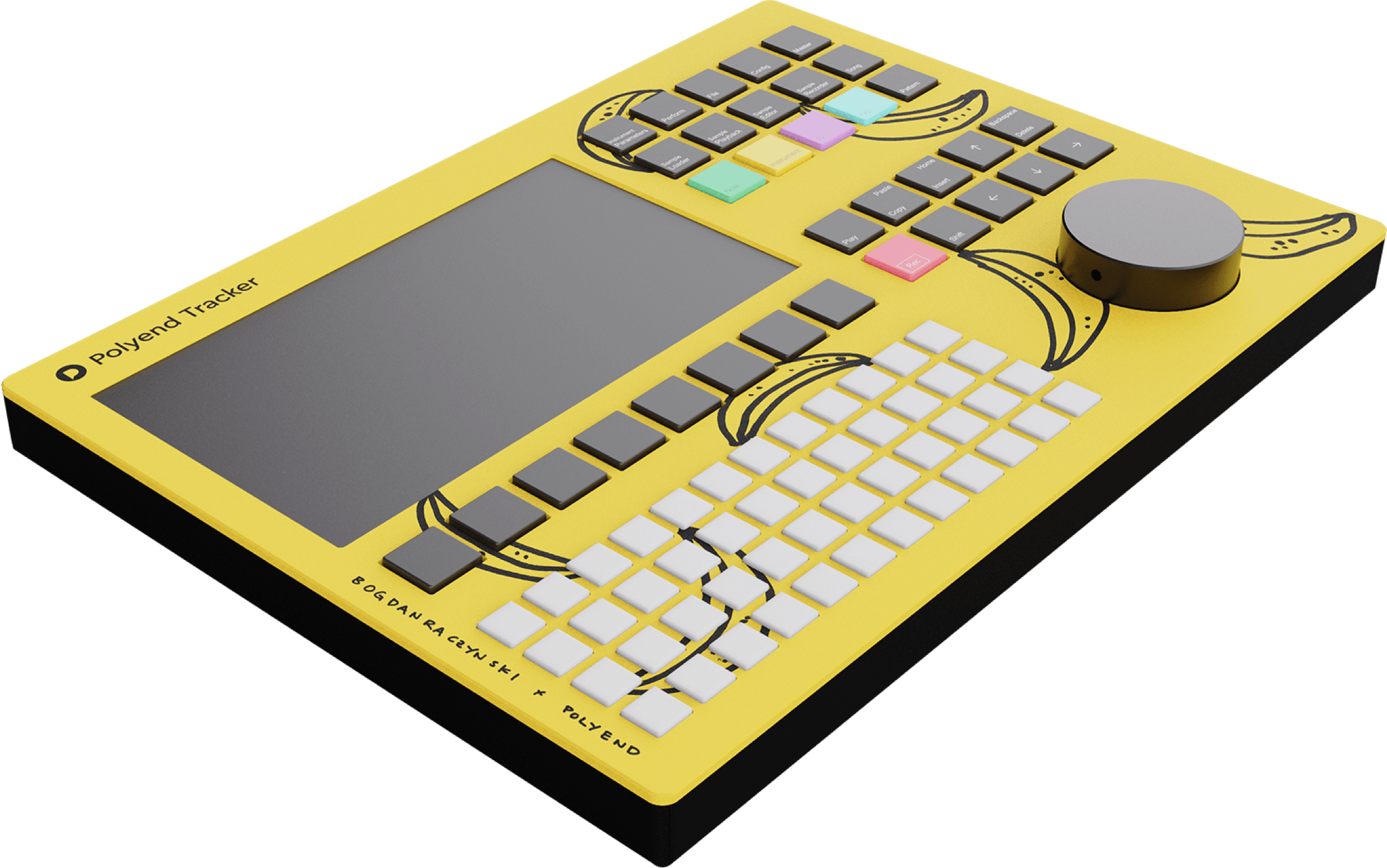 Hello Tracker
I have crafted an exclusive sample pack called Hello Tracker that will be made available with the Tracker. To hell with humility - this pack is something truly special.
Are you familiar with the concept of "Hello World?" It is the first phrase you are taught to develop in many programming languages.
Remixing this wonderful anthropomorphism, Hello Tracker is intended to be your first set of "words" to use for your new relationship with the Tracker.
In place of your standard claps, hi-hats, and bass drums are all manner of digitally organic sounds. Leave your preconceived notions of drum machines, samplers, and synths behind.
Regardless of whether the tracker is a concept to you that's new or old, use this opportunity and these samples to play the Tracker in a new way. You may be surprised to find something new within you. Share it!
Hello Tracker Tutorials
Tune in for an upcoming series of Hello Tracker Tutorials, meant to guide and nudge you towards communicating something fresh and special.
Sample Credits
Samples came from many sources, various hardware instruments, libraries, radio static, and were modified to varying degrees. Many thanks to the following:

Erica Synths - various
glia - yelidek
ignatiusmusic - UnDo
Landscape - Stereo Field
Plinky
Polyend - Medusa