erica-synths
Pollution - Erica Synths Sample Drum Sample Pack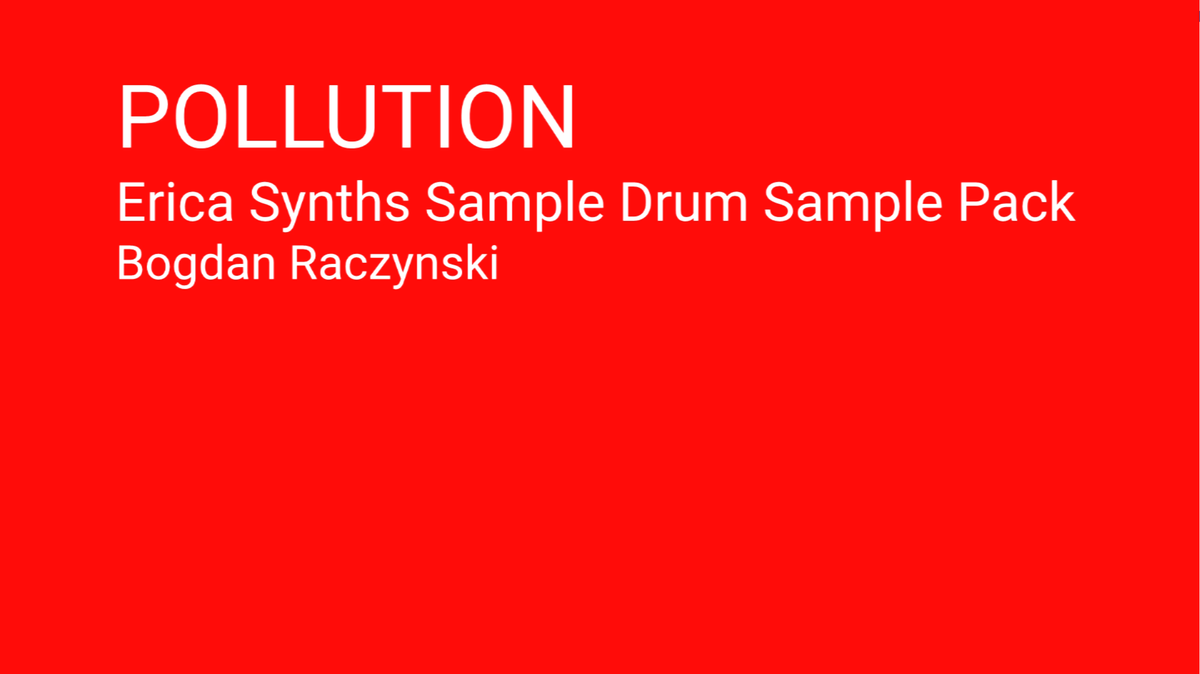 What is Pollution?
Pollution is a sound sample pack by Bogdan Raczynski for the Erica Synths Sample Drum eurorack, modular synth, sample player module. Get it here.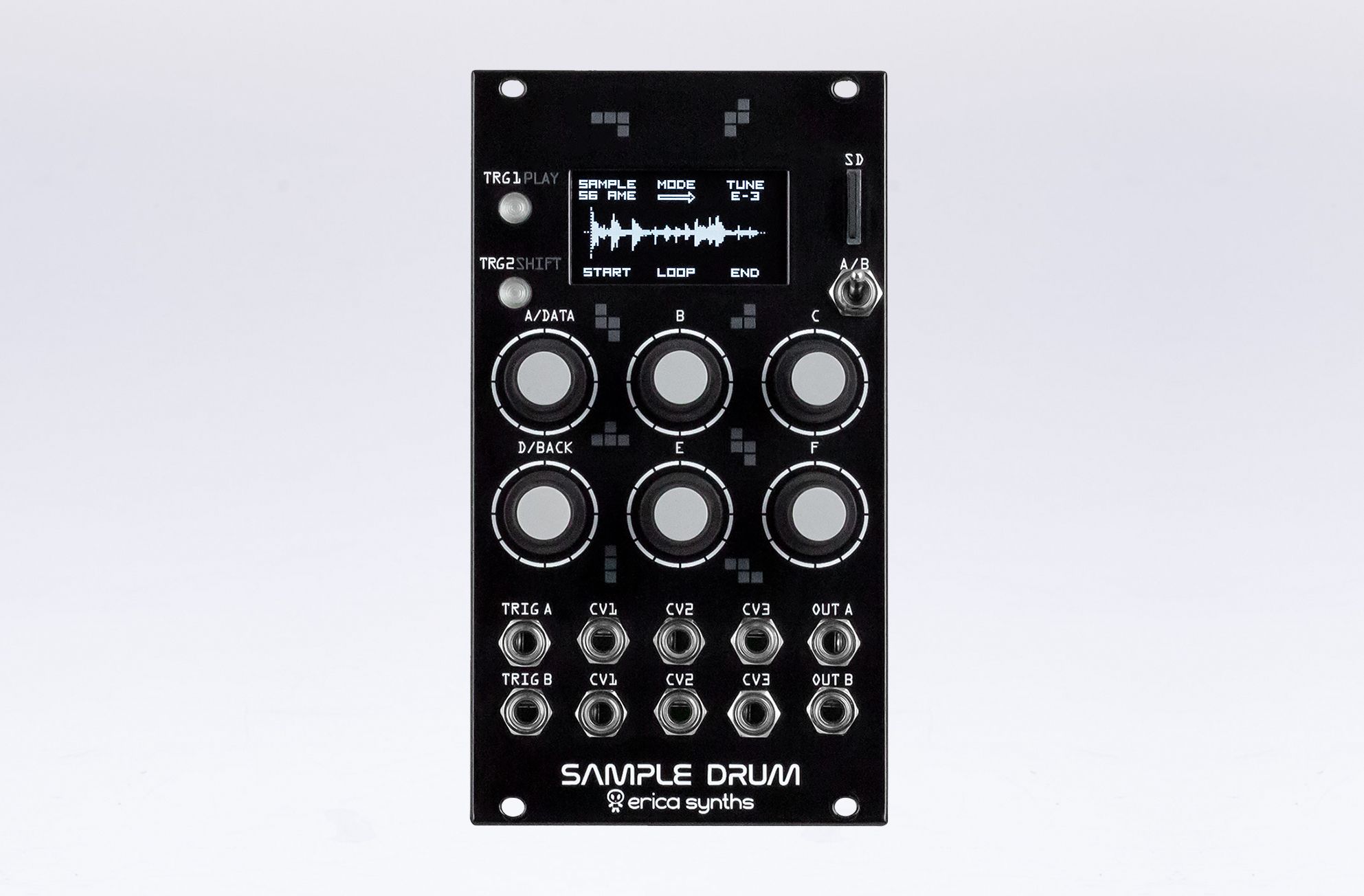 Where
Our environment is drenched with countless sources of pollution - particulates, wired and wireless signals (ie, bluetooth, wifi, infrared), radio frequencies, biomass decay, light, and so on.
How
By various means over four seasons, I scanned, recorded, analyzed, quantized, and sequenced these otherwise invisible sources of pollution.
WHY
The anthropocene is at a crisis point partly because of the impact of our technological choices. Ironically, the media we soothe ourselves with is also the source of immeasurable layers of pollutants. We consume, we soothe, repeat the loop.
Something needs to change.
Utilizing pollution as a source of generating sounds may seem counter to this goal. Yet, forcing ourselves to be tangibly confronted with these ghostly sources of contaminants allows us to hear what we're doing.
Pollution Sample Pack Features
100 peculiar sound loops
Over 12 minutes of rhythms to spark inspiration.
Each loop has been painstakingly organized with markers and optimized for the Sample Drum's specific set of CV controls (slice, amplitude, sample), enabling you to exponentially expand the sonic possibilities.
Each sample is identical in length and tempo, evenly synced to breathe life into your tracks, jams, and performances.
Play the loops as they are or steal their rhythmic skeleton by channelling the sounds as a source for gates, envelopes, and filters for further manipulation and exploration
All samples are raw and dry, giving you space to add your own effects, EQ, and filtering.
Use one loop at a time or layer two together, they were crafted to compliment each other, massively expanding total possible combinations.
Push them confidently to the foreground or let them mesh cohesively with your existing drums layered on top.
Get unstuck.
Save humanity!
Contents
STAGE 1: 100 loops
/bogdan-raczynski-pollution/00.wav - 100.wav
equidistant markers
base BPM
ready for action
STAGE 2: 32 projects with two sample layer ideas
/PROJECTS/DOUBLE/*-bogdanraczynski-pollution.pro
two loops per project
3 x CV outs pre-configured
STAGE 3: 4 projects
20 loops per track
ready for immediate enjoyment