review
OWC Envoy Pro FX External 1TB SSD For Creators and Makers Review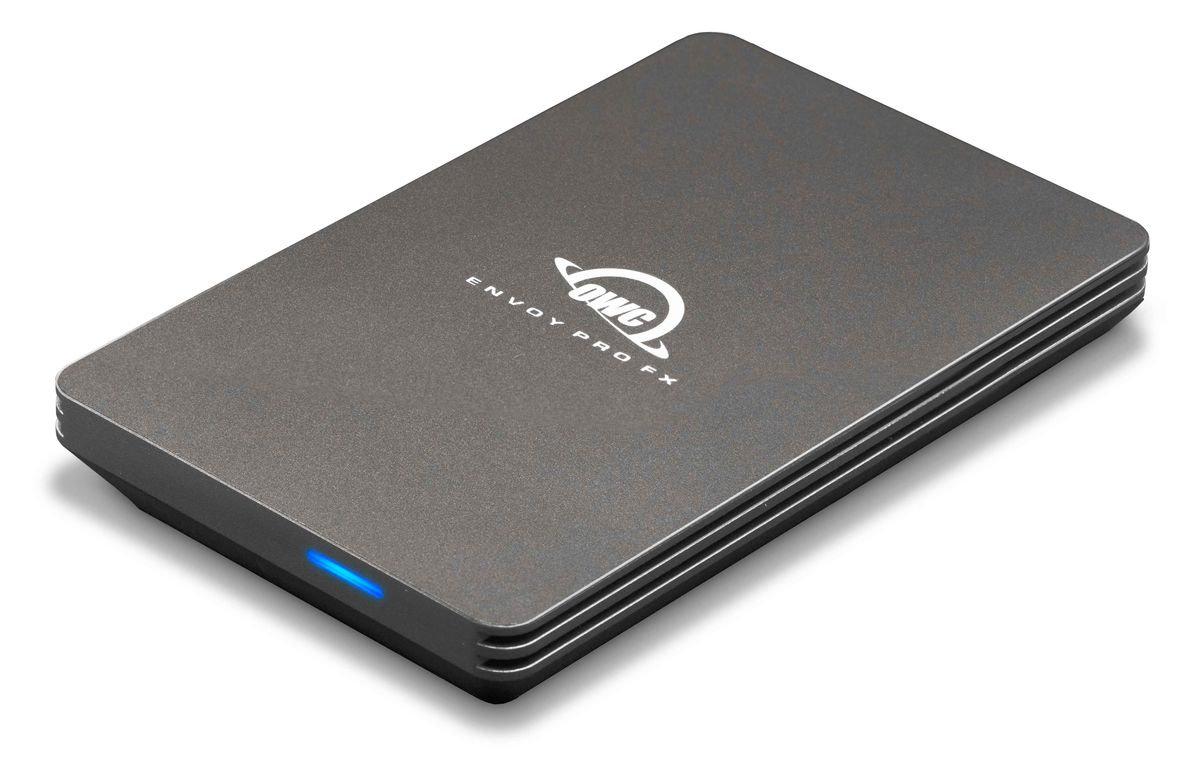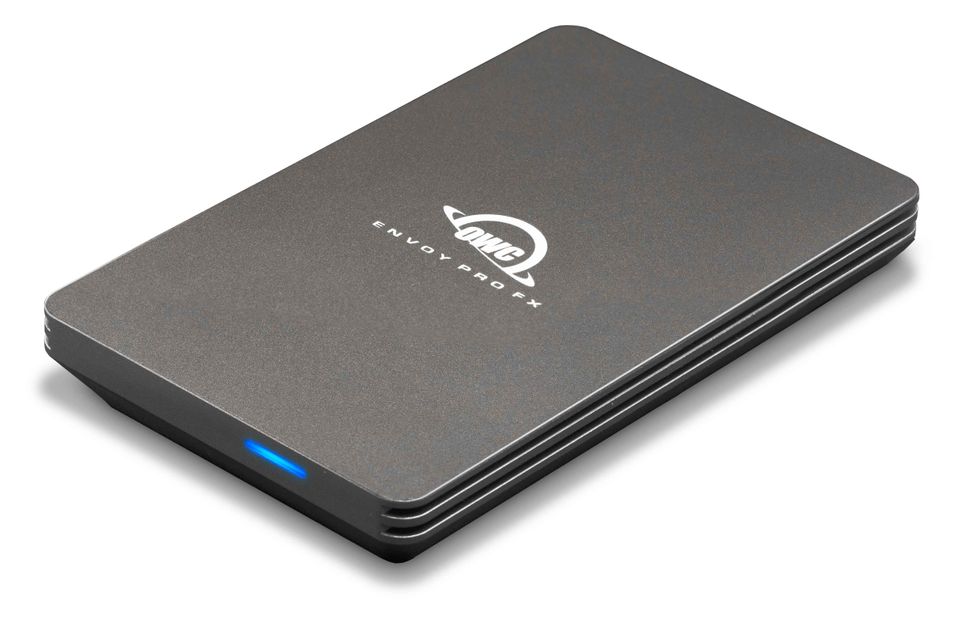 TL:DR; my pick, the OWC Envoy Pro FX
If you don't have the time to read the full review, get the OWC Envoy Pro FX. It has the best balance between capacity, protection, compatibility, and price. Bonus - the company is progressive to boot.
OWC Envoy Pro FX External 1TB SSD For Creators and Makers Review
There's a good deal of variability in electronic music production. You don't need any particular tool, no two studios are alike. However, one thing that's generally overlooked but should be at the top of everyone's list is a backup drive.
Data loss nightmares
It's probably not terribly instructive to regale you with my particular stories of music lost to faulty hard drives because the truth is that most of us have such stories. It's tragic, really; you spend countless hours on something creative, beautiful melodies and heartfelt passages, only to lose some or all of it because you failed to back it up. It's gut-wrenching.
The lingering pain can be so great that you might be tempted to overcompensate with a number of ill-suited solutions.
Hard drives, online sync, USB drives
My own experience with backup solutions is varied. I've used traditional hard drives to do daily back ups. Anything more frequent and the process slows your computer down. Then I read some terrifying stats from an online backup company about hard drive failure rates and realized I needed an online backup solution on top of my hard drive backup routine.
Online services
I tried multiple services including Google Drive, Sync, and Backblaze. Relatively speaking, it's a bit expensive, but it works. Or does it? What I think is often missed with the use of these services is that they are not backups in the traditional sense but a sync of your existing drive(s). Meaning, if you remove files or a drive become inaccesible for a period of time, the online service will remove those files too. This didn't give me much peace of mind.
The other consideration with online solutions is that you need an internet connection to get your files. If you're at a hotel before a gig and need some files, or in an airport or airplane wanting to polish your performance, you might be out of luck.
USB drives
Eventually, I researched USB drives with the aim of backing up more frequently and in a portable format that would be suitable for taking along with me for touring. Historically, USB drives were quite a bit pricier than other solutions, but we are in a great period where the price per storage ratio makes for a great solution for storing your top tier data.
That last part is crucial - a 128GB drive is reasonably priced and may be sufficient to store a set or two, but it's not going to be enough to hold all your projects by any stretch. There are 256GB, 512GB, and even 1TB USB drives, but you get to a point where it makes more sense to look into an external SSD drive.
External SSD drives
In the past, external SSD drives have come with their own share of tradeoffs. Some were bulky, limited in capacity, or required an annoying wall wart for power. Any kind of protective features such as waterproof, dust, or drop certification was a luxury.
Awesome, peace of mind in a box: OWC Envoy Pro FX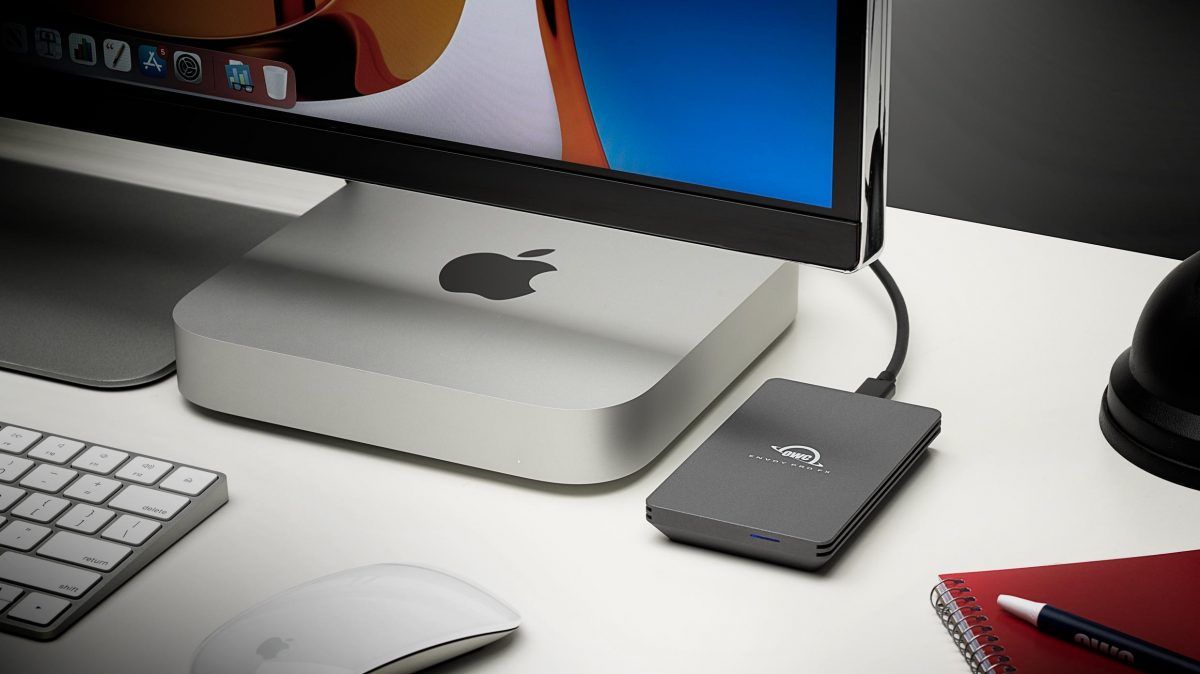 When looking for gear I focus primarily on unique features, stats are secondary. You can waste countless hours hunting down the cheapest drive with the fastest speeds, but you'd be doing a disservice to your backup regime.
My search criteria was based on build quality, connectivity, and the company itself.
Build quality
The enclosure for the Envoy Pro FX is fanless and made of a heat dissipating aluminum. Add certifications for protecting against dust, drops, and water and you have a drive that is built to last. Simple, clean, and highly portable at 8.6oz.
Connectivity and speed
The single USB-C port provides bus power and is compatible with a myriad of devices - Windows, Linux, Mac, iPad Pro, Chromebook, Surface, and beyond.
If you've got a USB-C port you can expect speeds up to 2800MB/s, or if you're using a USB 3.2 cable, speeds are a speedy 10GB/s. Unlike most makers that cheap out, there is an included 0.7 meter OWC Thunderbolt 3 cable and USB 3.0 Type-A adapter, so you're ready to go right out of the box.
None of my current devices have USB-C ports, but I appreciate the fact that the drive is future proofed.
Company
In my opinion, it's critical to support progressive businesses. It's not enough to look at the price alone. OWC has an incredible story in this regard. They are making great efforts to use renewable energy, solar arrays or wind-turbines in their corporate campuses, even generating net energy in some!
Overall
My research yielded a number of options. Some were cheaper but not bus powered. Others provided padded protection, which is great for peace of mind, but seriously limits portability when you're trying to travel light. Only one drive had the best balance.
The OWC Envoy Pro FX is awesome, peace of mind in a box. Ultra-compact, sturdy, super fast, and made by a great, progressive company. Put those backup nightmares out of your head, better days are ahead.